CODECONTROL TALENT SUMMIT
days
hours
minutes
seconds
days
hours
minutes
seconds
FEATURING AN EXCLUSIVE FIRESIDE CHAT WITH SCOTT CHACON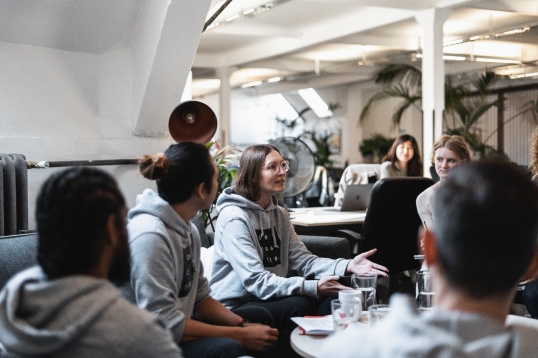 Apply to join our first Talent Summit, featuring a full day of inspiring and actionable content that will enable you to realize fulfilling work.
Thursday, November 14th, 2019
The Drivery
Mariendorfer Damm 1, 12099 Berlin
Enter a few details about yourself and we'll get back to you with an invitation.

Deadline to apply is Monday, November 11th.

The CodeControl community is gathering for the first time for a full day summit in Berlin, with the purpose of building connections, sharing knowledge and addressing the challenges faced by freelancers in the Future of Work.
On top of our core team and current members who will join, we saved a few seats for some exceptional freelancers who would be interested to join us in the future.
Thursday, November 14th
9:00 to 18:00
We'll open the day with a series of inspiring lightning talks from CodeControl talents and an exclusive fireside chat with Scott Chacon, co-founder and former CIO of GitHub and current co-founder & CEO at Chatterbug.
Scott will share insights on his entrepreneurial journey from building the world's leading software development platform at GitHub to his current role enabling online language learning at Chatterburg, and offer his thoughts on topics like entrepreneurship and the Future of Work.
After a free catered lunch, we'll deep dive into topics relevant to your personal and professional life as a freelancer with an unconference, a participant-driven format that favours a bottom-up approach. Experts from the CodeControl team and community will be on hand to guide conversations.
9:00 to 10:00 - Welcome Breakfast
10:00 to 10:25 - Icebreaker
10:25 to 10:40 - Introduction from Marc Clemens (Founder & CEO, CodeControl) and The Drivery
10:40 to 11:25 - Fireside Chat with Scott Chacon (GitHub, Chatterbug), moderated by Margaux Pelen (Head of Talent and Community, CodeControl)
11:25 to 11:30 - Break
11:30 to 13:00 - Inspiring Lightning Talks from the CodeControl community & friends, including:
- Lukas Nowak (CodeControl talent) on digital nomadism
- Abbey Titcomb (Monadic) on decentralized code collaboration
- Bianca Praetorius (biancapraetorius.com) on building a personal brand
13:00 to 14:00 - Free Lunch
14:00 to 17:00 - Unconference
17:00 to 18:00 - Playful Reflection
18:00 to Late - Food & Drinks!
We began with a community of the world's most talented freelancers and made it our job to match them with world-class projects and companies who need their services. Our freelancers can choose to work on projects that excite them, for as long as they like. And, our clients can hire the best person for the role—not simply whoever is on the payroll.
CodeControl started out with one founder: Marc is a serial entrepreneur who previously built up three startups, worked at Team Europe (the Company Builder of Delivery Hero), and studied at the University of St. Gallen & HEC Paris. He founded CodeControl in 2015, after recognizing that even experienced freelancers struggle to find work: there are currently 40,000 IT vacancies in Germany.
Today, CodeControl boasts a community of 550 top developers, product designers, and product managers with lengthy experience in startups, agencies, and corporates. We completed more than 180 projects for big corporations as well as established startups, including: Omio, Payworks, Mymuesli, Porsche, Siemens, Lufthansa, and many more.
Can't make it but still interested to join CodeControl's top community of freelancers, apply via community.codecontrol.io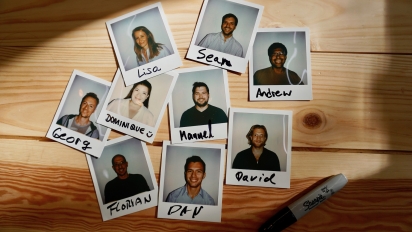 For this inaugural edition, we are gathering at The Drivery, one of Berlin's newest tech hubs and Europe's largest mobility innovation community & marketplace.
Situated in the south of Berlin in a historic architectural landmark building along the Teltow Canal, the impressive space will provide a backdrop for a day of inspiration and knowledge exchange.
The Drivery is a perpetual motion machine of the most innovative companies in mobility. With an integrated maker garage, multifaceted coworking and event spaces, The Drivery is assembling the future of mobility by forming a community of innovators and makers in Berlin.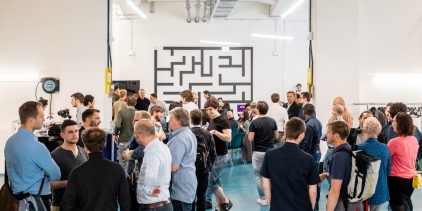 Copyright © 2019 All Rights Reserved.